Welcome! My name is Eric Vettoretti (ALPCA 9419) and I've been collecting plates from my home province of Ontario for over 25 years. With the advent of social media, it seems more and more rare early plates have been surfacing and thought it would be beneficial for the collecting community to have one central repository for keeping track of these sightings and potential ownership. A common question always seems to pop up asking: "I wonder how many of those still exist?". I'm hoping the following pages will be an attempt to answer that question. To keep it relatively focused, I'll be documenting all known surviving leather, rubber, porcelain (passenger and non-passenger types) as well as 1912-1920 motorcycle licence plates from the province of Ontario.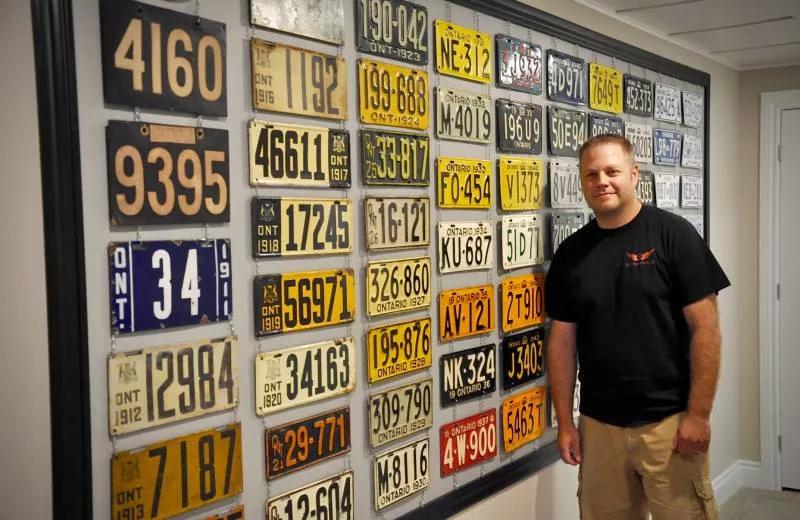 Information and photos have either been submitted by the plates' owners, retrieved from archival materials, or have been downloaded from eBay or elsewhere on the internet. I would greatly appreciate any help in making these archives more accurate and complete. If you see an entry that has incorrect or new updated information please let me know. Also, some of the plate pictures are small Google image search hits. If you have a larger, better quality picture please send it through and I'll also indicate the photo credit in the entry.
To make the process easy, simply click on the "E-mail Your Plate Information" below. I'd recommend answering the following questions in your e-mail:
Current plate ownership information.
If not owned by you, please indicate where the plate is (ie: Antique Shop, Fleamarket, Plate Meet, another collector).
Tell me if you would like your name posted on the registry or not.
Photos for this registry are mandatory in order to maintain the integrity of the registry. Entries without an accompanying photo will not be posted.
I will try to update the pages frequently as reports roll in. Thanks for your help – Eric.